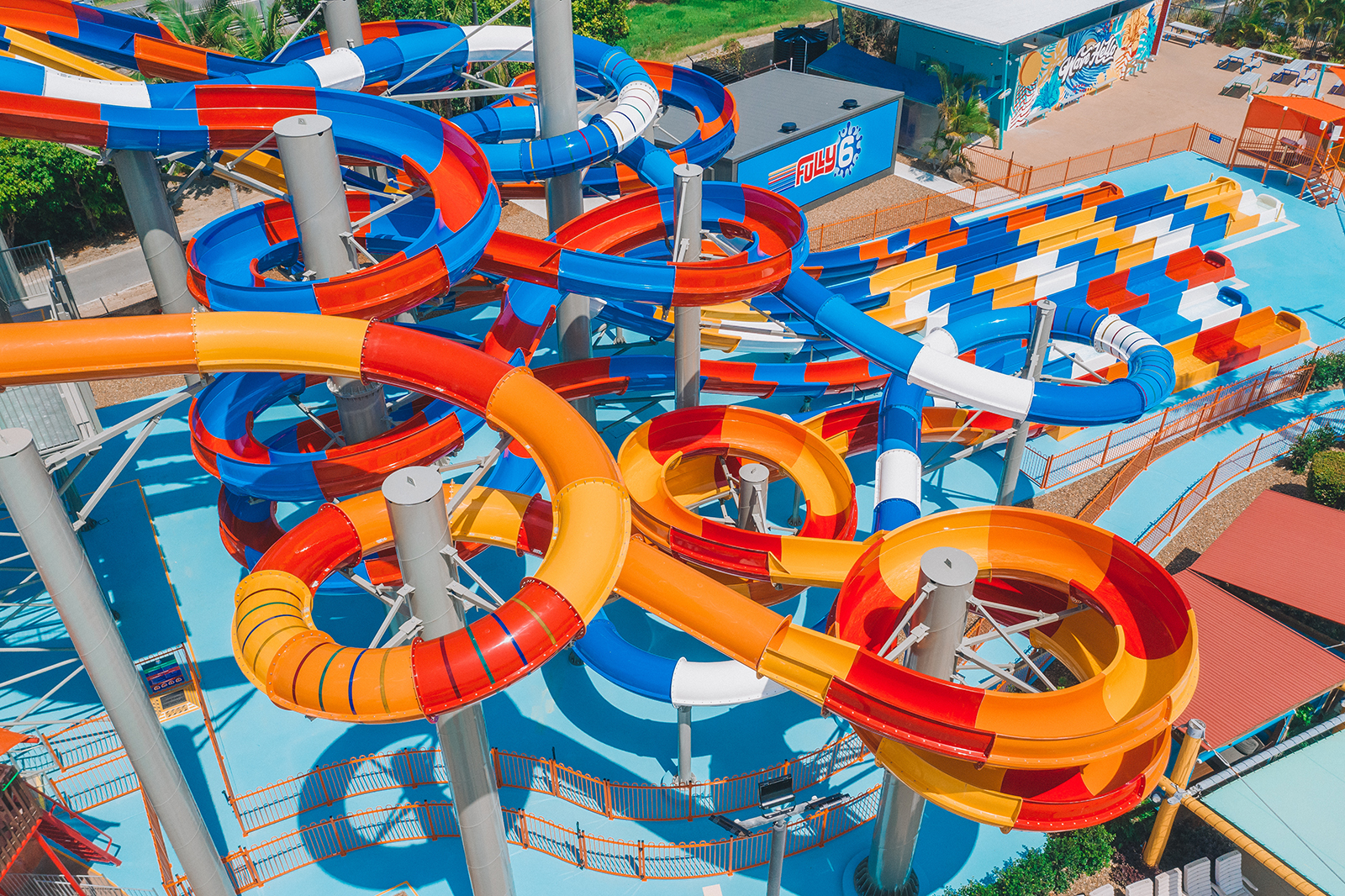 ARDENT LEISURE GROUP LIMITED
WhiteWater World,
Gold Coast
Construction Assignments continues to make a splash in the national market with the "Fully 6" waterslide complex at WhiteWater World.
As part of a $7-million investment into WhiteWater World, this new complex features six new body slides and multi-coloured natural light effects.
Located right next door to Dreamworld, Australia's biggest theme park, and on the sunny Gold Coast of Queensland, WhiteWater World combines adrenaline filled thrills with family-style fun. They use the latest environmentally friendly technology for sustainable water management.
As Project Manager for Ardent Leisure Group Limited, Construction Assignments was responsible for managing the design, construction, and installation phases of the six new slides, which were created by Swimplex-Polin Australia.