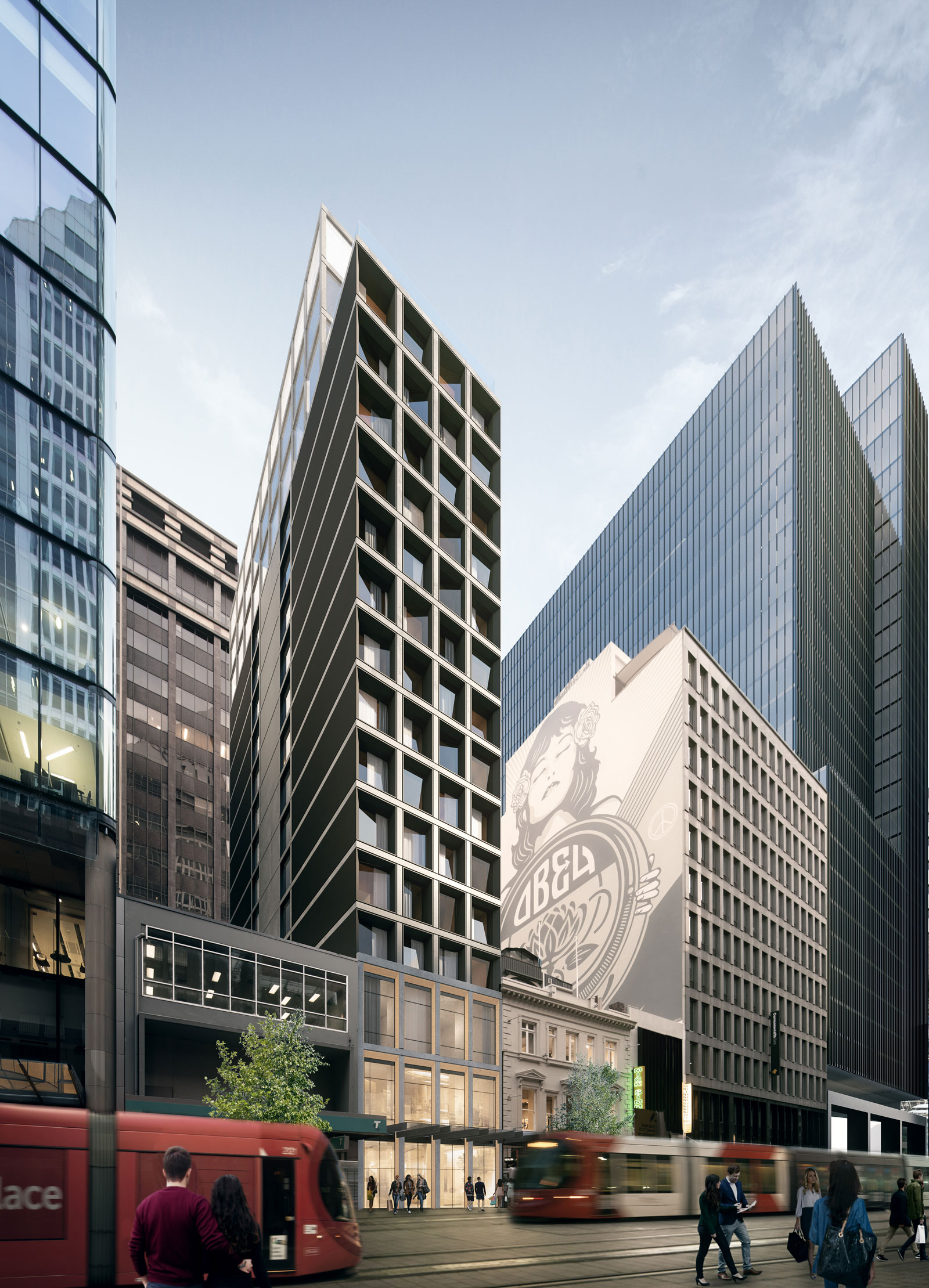 Following the successful completion of three previous Veriu properties, we at Construction Assignments, are excited to have been appointed by developer Henaford Pty Ltd for this impressive new development in the heart of Sydney.
Located at 323 George Street, the hotel is perfectly positioned opposite Wynyard Park and within walking distance of Barangaroo and the Sydney CBD. A stone's throw through Wynyard Station, the property is also well connected to the wider Sydney suburbs, including Sydney domestic and international airports.
Fast paced and contemporary, Veriu is a brand with locality at the core of its operation. Architects Mostaghim & Associates were appointed to design a property which is practical, streamlined, and in keeping with the fast-evolving landscape.
We successfully led the project through the authorities submission and approval stages, and are excited to have worked on this boutique, 99-room property. Demolition of the existing two-storey building paved the way for a brand new 17-storey development including hotel and retail space.