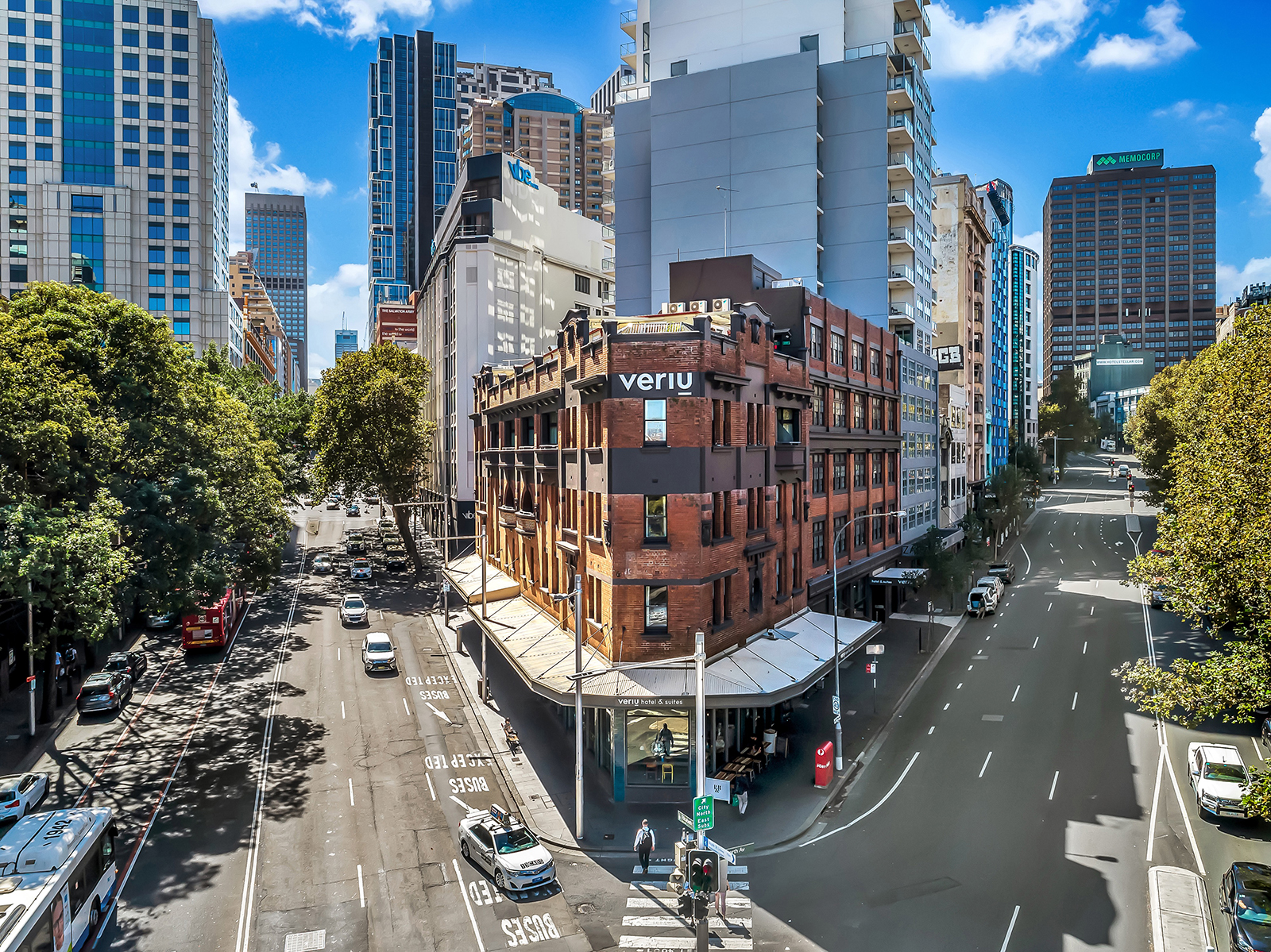 Following the successful opening of Veriu Broadway, we happily continue our relationship with Furnished Property, following appointment as project manager and superintendent to the design and construct contract, for new redevelopment project, Veriu Central.
Located on the fringe of Sydney CBD and immediately beside Sydney's Central Station, this 114-room property offers easy access to Sydney's domestic and international airports, as well as direct connections to the wider suburbs of Sydney.
True to their vision, Veriu have again created a property which incorporates unique elements of the existing architecture and surrounds, whilst maintaining a stylish and spacious guest experience.
The redevelopment of this heritage listed property, originally known as Wentworth House, included complete refurbishment of the bedrooms, upgrades to over half the bathrooms, and full redesign of the hotel lobby. In addition an outdated restaurant has been revitalized  as The Drawing Room bar, and two new food outlets invite the public in.
Our responsibilities included client representation, co-ordination of the design team, authority approvals, project budgeting, cost planning and cost management. Construction Assignments also provided procurement advice, pre-qualification services, tendering, analysis, contractor appointment and contract administration.