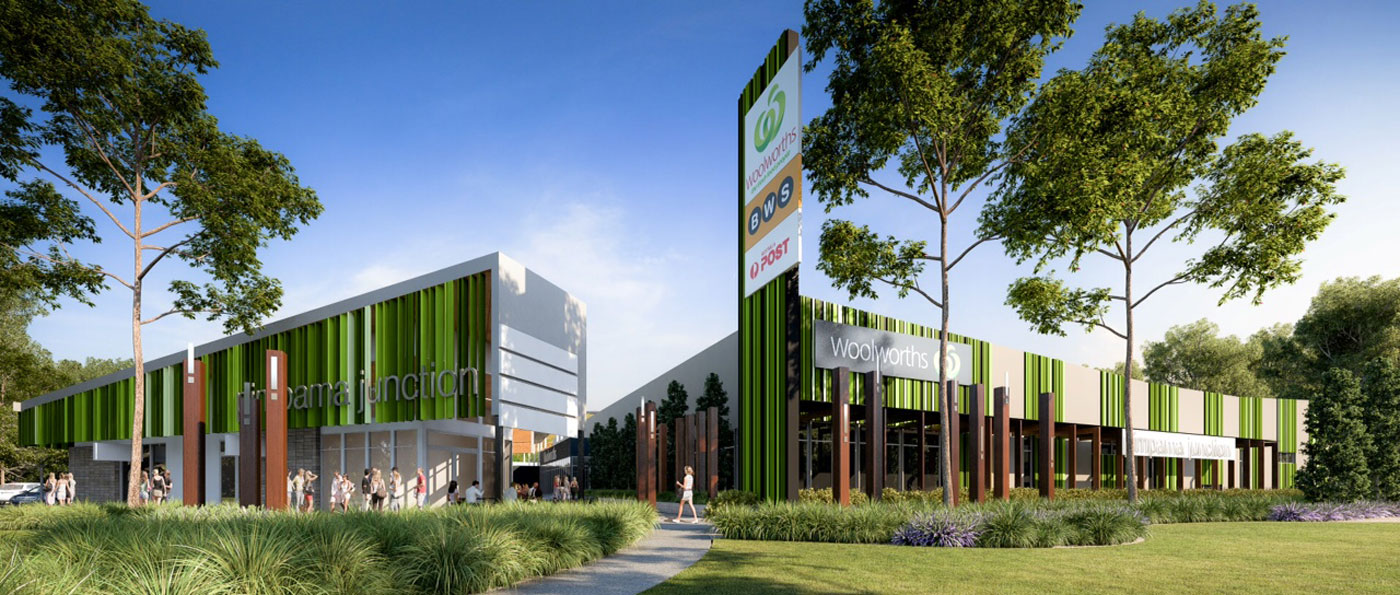 Tipalea Partners
Tipalea Retail Centres
Pimpama Junction, Gold Coast
Construction Assignments performed the role of Project Manager for the development of the Pimpama Junction shopping centre, a new and exciting hub for the Pimpama area, which opened in July 2014.
Located 35km north-west of the Gold Coast, this new marketplace contributes significantly to a region which has seen rapid and expansive growth over recent years.
The development comprises a full-line supermarket, with potential for future expansion, along with 21 specialty stores providing a range of different products and services. An upgrade to Dixon Drive also took place to accommodate increased traffic volumes, putting the area in good stead for future growth.
Construction Assignments, as Client's Representative, played a key role throughout the entire project lifecycle, beginning by managing all relevant authority approvals, working closely with the design and consultant team, and continuing as client-side Project Manager during the construction phase. We also monitored time and cost throughout the duration of the project to ensure our client's goals and objectives were met every step of the way.
Marian Town Centre, Mackay
Construction Assignments performed the role of Project Manager for the creation of a new retail centre in Marian, Queensland, a small town located 25 km west of Mackay. Based on the findings of an "Enquiry by Design" workshop conducted by Mackay Regional Council in 2010, this exciting project created a focal point for the town, a new central high street, that will assist with meeting the needs of anticipated regional growth.
The project involved construction of the largest supermarket with the only full-line service offering west of Mackay, specialty retail area of 1000 m2, a service station, fitness centre and significant upgrades to the local utilities and civic infrastructure. Construction Assignments performed the role of Client's Representative and was responsible for driving the design and approvals process, managing the consultant team and ensuring the client's budgetary and time objectives were met from the initial planning stage through to completion of construction. The centre began trading in April 2014.