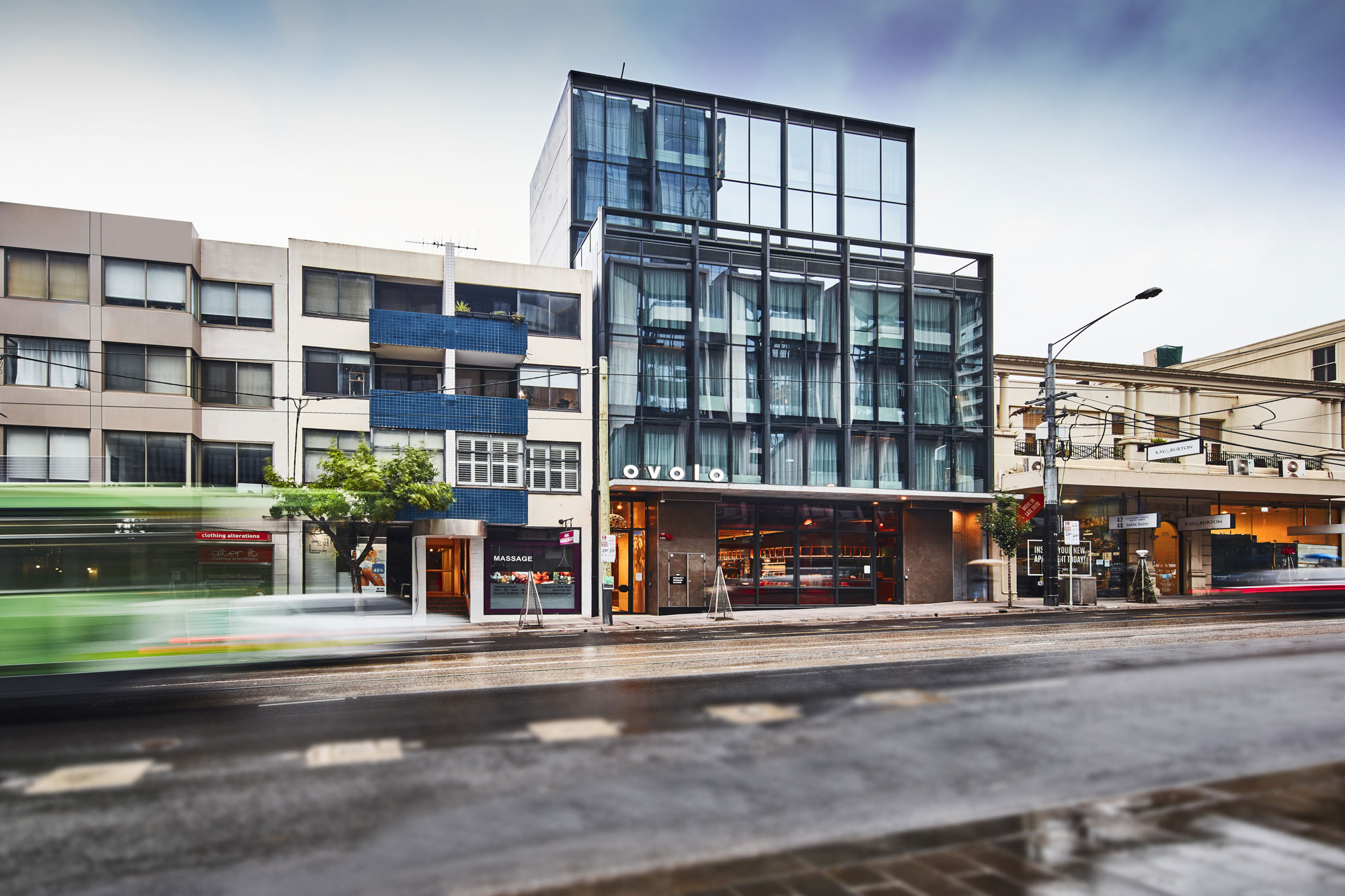 Ovolo is a 123-room hotel in South Yarra, Melbourne. An exciting development by Argo Group, delivered via design and construct head contract with Hickory Group.
Located in South Yarra, Toorak Road is the main thoroughfare to this bustling, upscale suburb. Full of boutique shops, art galleries and bistros, the area is also conveniently positioned within walking distant of direct rail links to Flinders Street station.
The hotel is operated by internationally acclaimed Ovolo Hotels Group, with a brand perfectly positioned for the trendy, boutique lifestyle market in Melbourne. The property offers six levels of hotel living, alongside an urban-inspired break-out space and café. The brand aims to amalgamate with local culture, offering up this location as a new local hang out, as well as a cool place to stay.
Construction Assignments performed the role of Superintendent under the contract, overseeing full turnkey delivery. Existing offices and retail underwent demolition, exposing a prime high street location for this innovative construction project. The project also benefitted from both the Hickory Build Systems (HBS) and Sync bathrooms for a build of the highest quality.