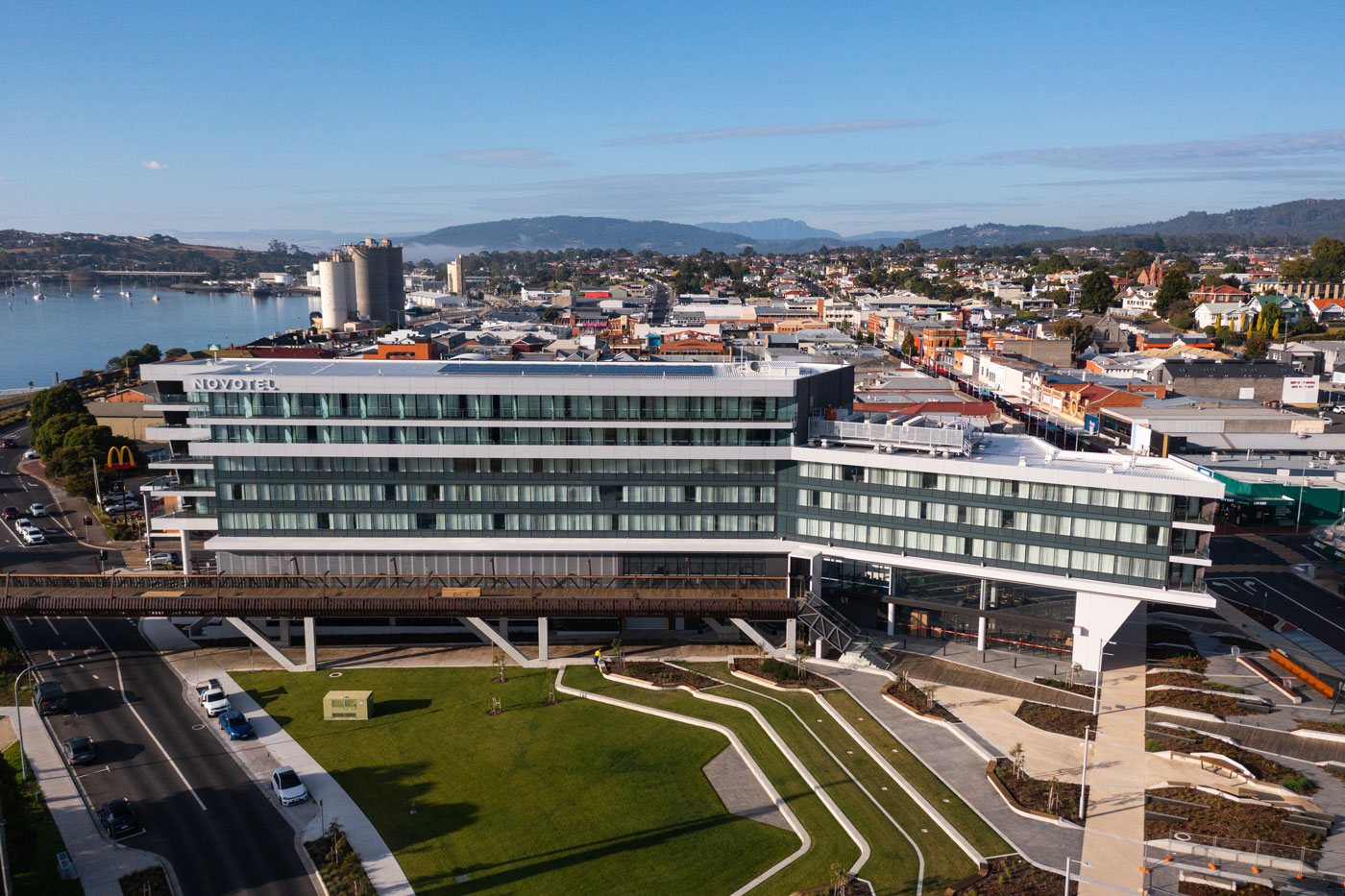 FAIRBROTHER PTY LTD
Novotel Devonport,
Tasmania
Construction Assignments is proud to have worked on Novotel Devonport, a new waterfront hotel in Devonport, Tasmania, as part of the Living City project.
Living City is a transformative urban renewal project in Devonport, Tasmania, sponsored by Devonport City Council and completed in staged deliveries.
Stage one included an iconic multipurpose building with an 800-seat conference venue, a food pavilion, and a 530-space multi-deck car park.
Our involvement on this exciting new waterfront precinct was in partnership with Fairbrother, the successful proponents for the sale of the hotel site and development of the hotel.
Construction Assignments worked with Fairbrother, Lyons Architects and engineering disciplines to guide their respective project contributions and responsibilities through to realised hotel feasibility investment criteria.
Construction Assignments provided a design briefing on hotel front and back of house elements and specific requirements to maximise operational, serviceability and buildability aspects. F&B design perimeters also formed part of our hotel design consultancy.