3rd MARCH 2020
"Gender equality should be an
inherent societal given"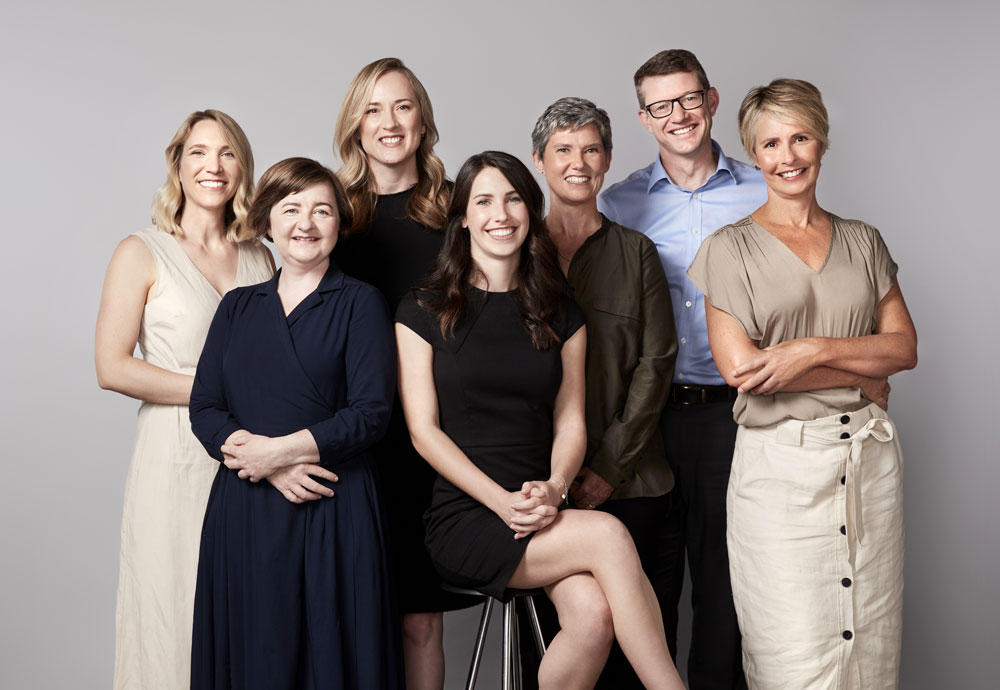 L-R: Sarah Davis, Elizabeth McCabe, Drenka Andjelic, Jess Gould, Bev Hale, Andrew Murray, Kim Meyer
In celebration of International Women's Day this Sunday 8 March, we are profiling influential women in the property industry throughout the week, and we are kicking off with Drenka Andjelic who is Managing Director at Construction Assignments.
Drenka established the company in 2006 and as sole-owner and Managing Director we feel her "make it happen" attitude is telling of her strong business reputation and work ethic, evidenced by her 25 years on the property and construction sector. Drenka is also Chair of the NSW Property Council Hotel Committee and is a NSW Division Councillor.
As Drenka put it, generation quality and realising women's rights "should be an inherent societal given" and we thought Drenka's story and attitude on women in business is the perfect profile to kick-off International Women's Day.
The theme of 2020 International Women's Day is I am Generation Equality – Realising Women's Rights. We asked Drenka what this year's theme meant to her and what her journey through property and development has been like, hear what Drenka had to say below…
Given your success, how would you describe your journey to where you are now ?
I've played to my strengths to get to where I am rather than get too caught up with being a woman in a male dominated industry. My journey has involved plenty of hard work, backing myself and steering off course occasionally to meet my workplace needs.
 How are you and Construction Assignments attempting to level and champion equality ?
  Construction Assignments and I serve as strong, relevant and accessible role models for the fruits of levelling and championing equality. If there is such a thing, we've taken it too far and assembled a team that's female heavy to bring a woman to the table, in a male dominated industry that most likely would not have Management representation otherwise.
What advice would you give to young women seeking to cut their teeth in the property industry ?
Now is the time to shine for young women in the property industry. I'd like to think I've helped smooth out some of the tricky navigation that was once required. Be courageous, work hard and be your authentic self. No apologies approach for your strengths. Own them.
What does gender equality and "realising women's rights" mean to you ?
Realising women's rights to me means a no-brainer level playing field for recognition, reward and opportunities for the efforts and dreams of all irrespective of their gender. We will know when we've achieved it when we stop talking about it. It should be an inherent societal given.
We here at the Property Council of Australia could not echo those sentiments more…
Owning your strengths, authenticity and hard work.
Thank you Drenka!